Facebook released a new version of Facebook which has the ability to use Dark Mode.
This is intended to help those that find viewing Facebook with a darker background easier to use.
When this option is turned on it also puts a dark border around the game screen.
If you don't like it when you play Farm Town then you're only option is to disable it when you are playing the game.
If you have the new version of Facebook, you can check if Dark Mode is on or when it's set to be off but isn't working correctly:
Click on your profile picture in the top right of Facebook.
Select Display & accessibility.
Under the Dark Mode settings The button to the left of Off will be blue when Dark Mode is disabled.
KNOWN ISSUE that can reoccur:
However, every now and then that setting gets some issues when it's already turned off and will put a dark background around the game screen which will not disable when you try to toggle the dark mode on and off.
If this issue happens and your Dark Mode setting is turned off, all you can do is report the issue to Facebook and wait for them to resolve it.
This is an example of what the game screen can look like when dark mode is off but it's not working correctly.
You will have some dark and some light areas.
More areas around the game screen would be dark when dark mode is deliberately turned on: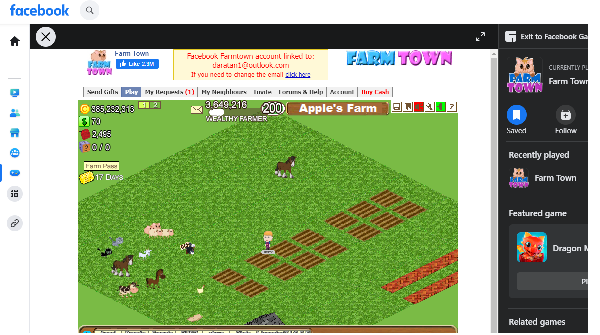 For those of you that use memcache, this can also put a dark background on the unsettings page when you run memcache.
Running memcahe does still work, it's just hard to see the unsetting information as the text is also dark.
This is an example of what that can look like: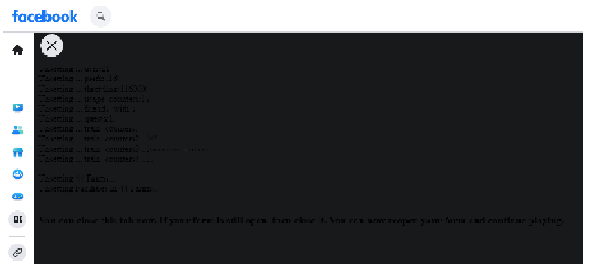 .